Kupu-kupu dan ngengat (rama-rama) merupakan serangga yang tergolong ke dalam ordo Lepidoptera, atau 'serangga bersayap sisik' (lepis, sisik dan pteron, sayap).Secara sederhana, kupu-kupu dibedakan dari ngengat alias kupu-kupu malam berdasarkan waktu aktifnya dan ciri-ciri fisiknya. Kupu-kupu umumnya aktif di waktu siang (diurnal), sedangkan gengat kebanyakan aktif di waktu malam (nocturnal). Kupu-kupu beristirahat atau hinggap dengan menegakkan sayapnya, ngengat hinggap dengan membentangkan sayapnya. Kupu-kupu biasanya memiliki warna yang indah cemerlang, ngengat cenderung gelap, kusam atau kelabu. Meski demikian, perbedaan-perbedaan ini selalu ada perkecualiannya, sehingga secara ilmiah tidak dapat dijadikan pegangan yang pasti. Kupu-kupu dan ngengat amat banyak jenisnya. Di Jawa dan Bali saja tercatat lebih dari 600 spesies kupu-kupu. Jenis ngengatnya sejauh ini belum pernah dibuatkan daftar lengkapnya, akan tetapi diduga ada ratusan jenis.Banyak orang yang menyukai kupu-kupu yang indah, akan tetapi sebaliknya jarang orang yang tidak merasa jijik pada ulat; padahal keduanya adalah makhluk yang sama. Semua jenis kupu-kupu dan ngengat melalui tahap-tahap hidup sebagai telur, ulat, kepompong, dan akhirnya bermetamorfosa menjadi kupu-kupu atau ngengat.Kupu-kupu umumnya hidup dengan mengisap madu bunga (nektar/ sari kembang). Akan tetapi beberapa jenisnya menyukai cairan yang diisap dari buah-buahan yang jatuh di tanah dan membusuk, daging bangkai, kotoran burung, dan tanah basah.
Berbeda dengan kupu-kupu, ulat hidup terutama dengan memakan daun-daunan. Ulat-ulat ini sangat rakus, akan tetapi umumnya masing-masing jenis ulat berspesialisasi memakan daun dari jenis-jenis tumbuhan yang tertentu saja. Sehingga kehadiran suatu jenis kupu-kupu di suatu tempat, juga ditentukan oleh ketersediaan tumbuhan yang menjadi inang dari ulatnya.Kupu-kupu dan ngengat dikenal sebagai hewan penyerbuk, yang membantu bunga-bunga berkembang menjadi buah. Sehingga bagi petani, dan orang pada umumnya, kupu-kupu ini sangat bermanfaat.Pada pihak yang lain, berjenis-jenis ulat diketahui sebagai hama yang rakus. Bukan hanya tanam- tanaman semusim yang dimangsanya, namun juga pohon buah-buahan dan pohon pada umumnya dapat habis digunduli daunnya oleh ulat dalam waktu yang relatif singkat. Banyak jenis ulat –terutama dari jenis-jenis ngengat– yang menjadi hama pertanian yang serius.
Untuk memanfaatkan keindahan beberapa jenisnya, kini orang mengembangkan peternakan kupu-kupu.
1. Famili Papilionidae - The Swallowtails
* Scarce Swallowtail,Iphiclides podalirius.
.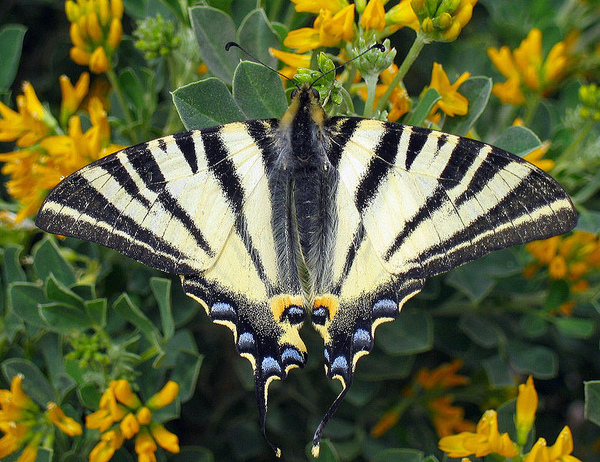 * Palawan Birdwing,Troides trojana.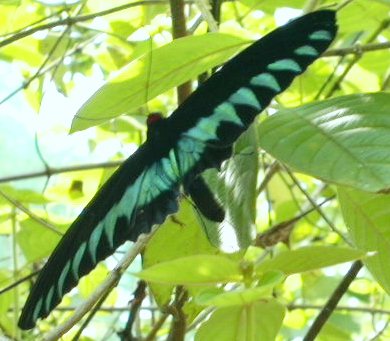 * Cairns Birdwing,Ornithoptera priamus.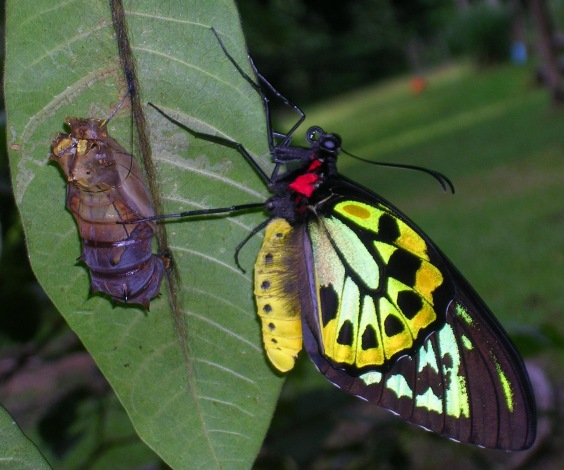 * Blue Mormon,Papilio polymnestor.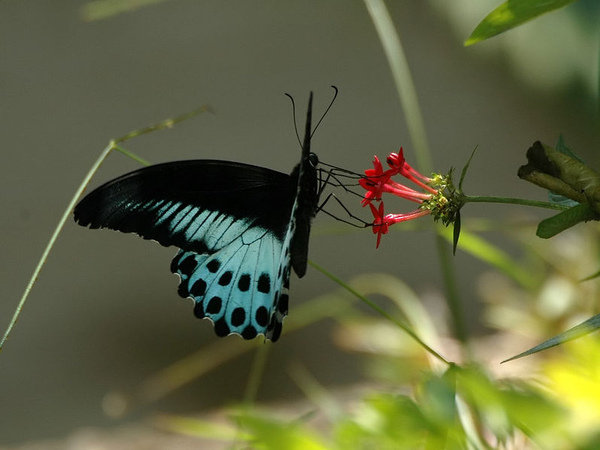 * Orchard Swallowtail Butterfly,Papilio aegeus.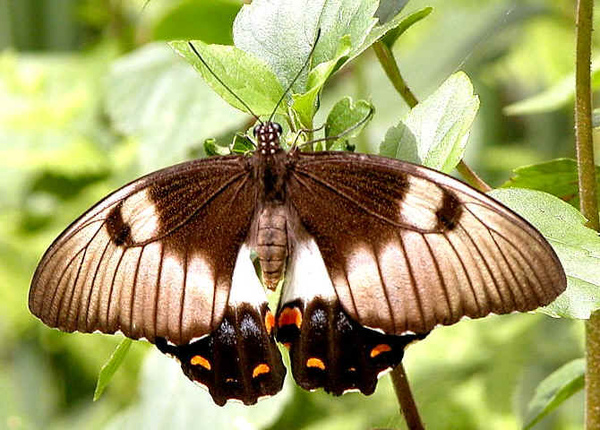 * Crimson Rose,Pachliopta hector.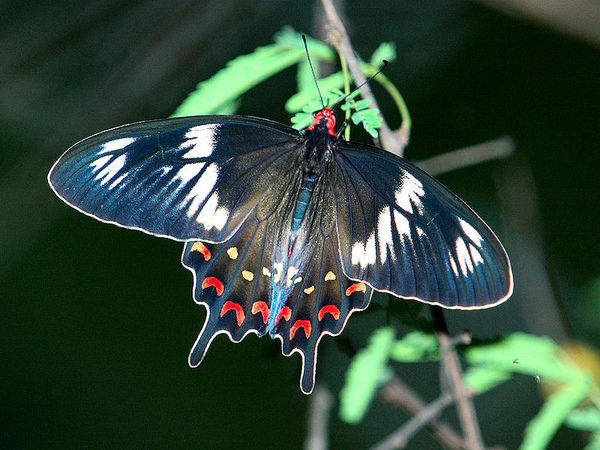 * Pipevine Swallowtail,Battus philenor.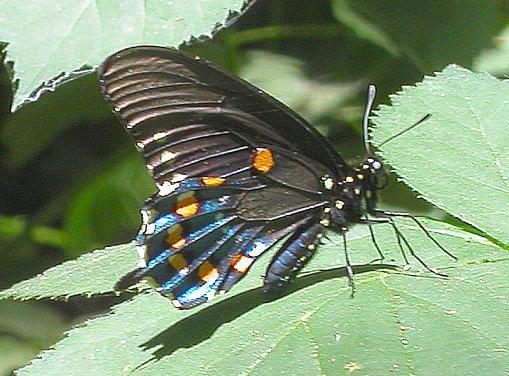 * Common Mime,Chilasa clytia.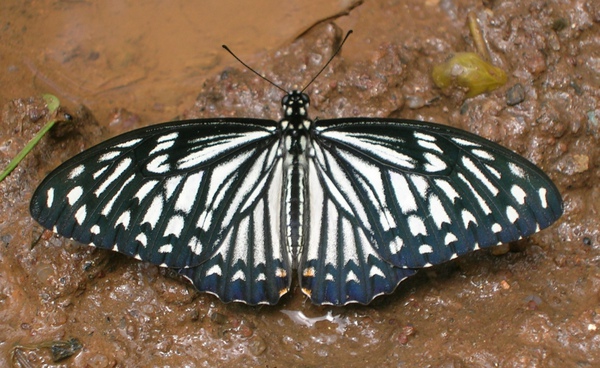 2. Famili Pieridae - The Whites and Yellows
* Green-veined White,Pieris napi.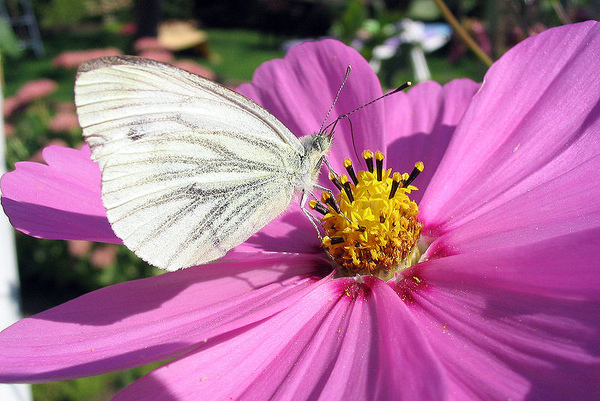 * The Orange Tip,Anthocharis cardamines.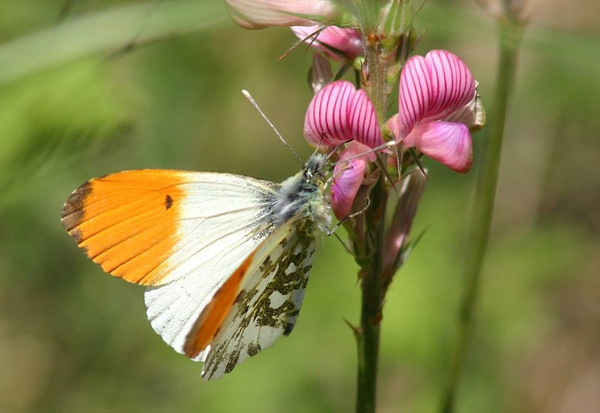 * Common Jezebel,Delias eucharis.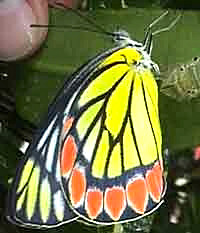 * Common Brimstone,Gonepteryx rhamni.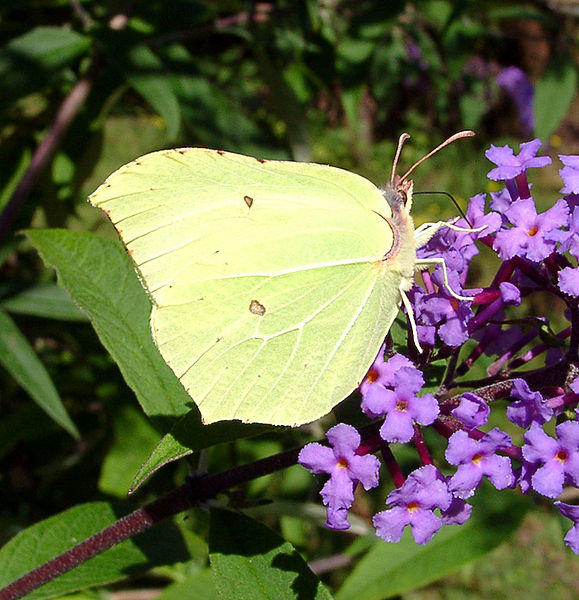 3. Famili Riodinidae - The Metalmarks, Punches and Judies
* The Plum Judy,Abisara echerius.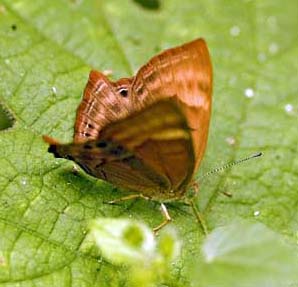 * Punchinello,Zemeros flegyas.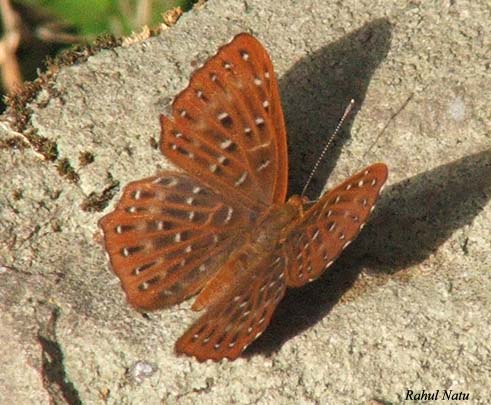 * Tailed Judy,Abisara neophron.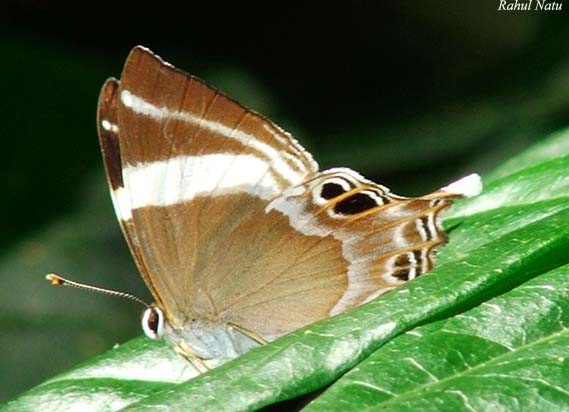 * Lange's Metalmark.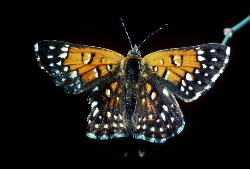 4. Famili Nymphalidae - The Brush-footed Butterflies
* Rama-rama monarch,Danaus plexippus
the most widely known
danaine butterfly.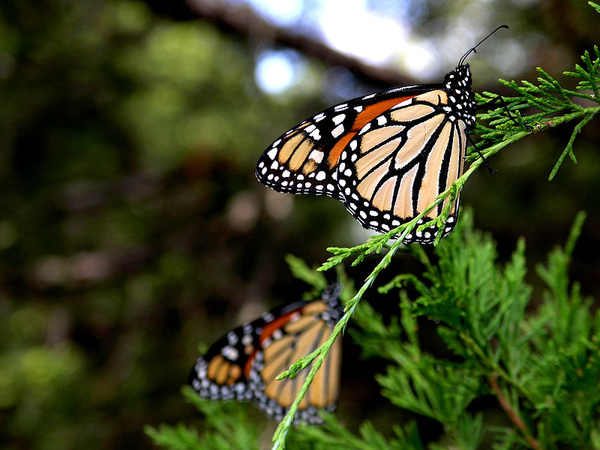 * Common Nawab,Polyura athamas,
a charaxine Nymphalid
from India.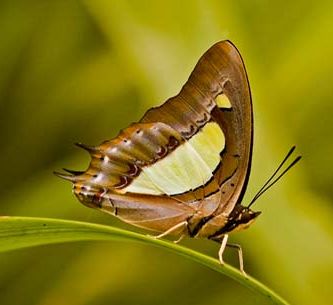 * Morpho rhetenor helena a morphine fromSouth America.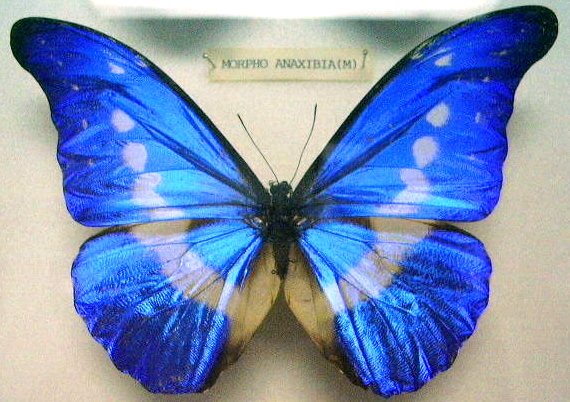 * Julia Heliconian,Dryas julia.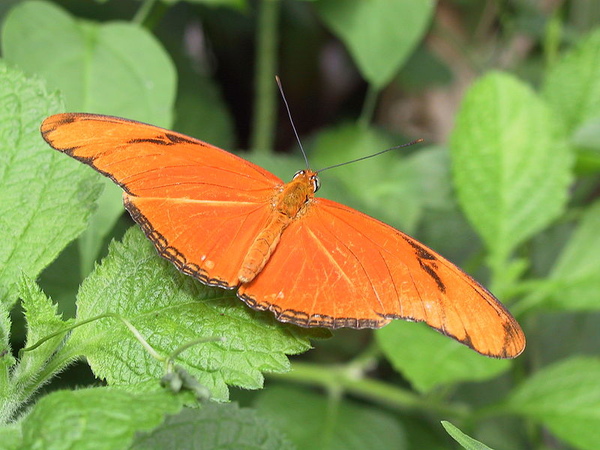 * Sara Longwing,Heliconius sara
a heliconine nymphalid.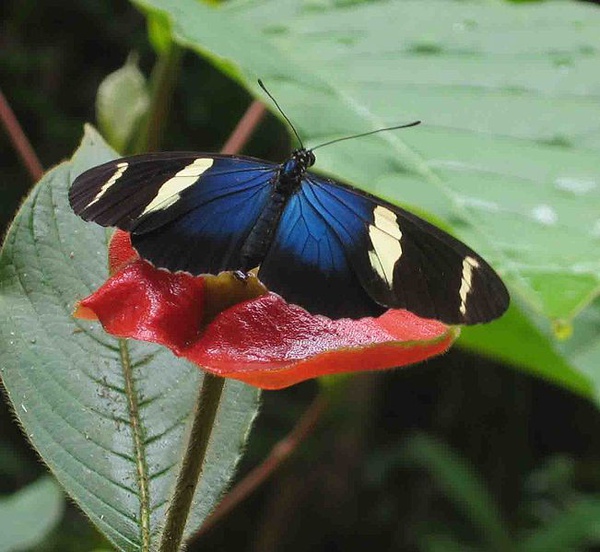 * Glasswing butterfly,Greta oto.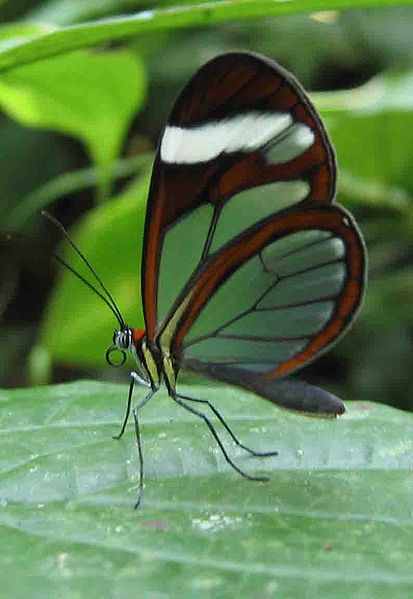 * Lorquin's Admiral, Limenitis lorquini
a limenitidine nymphalid.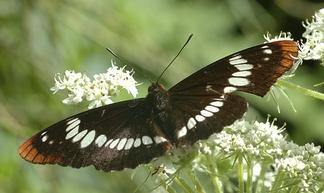 * Leopard Lacewing,Cethosia cyane of
subfamily Cyrestinae.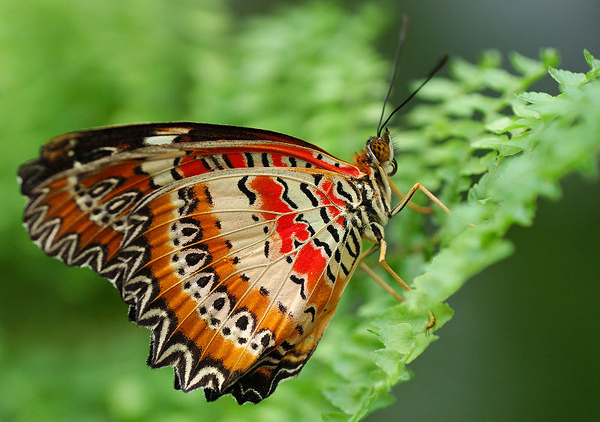 * Peacock Butterfly,Inachis io.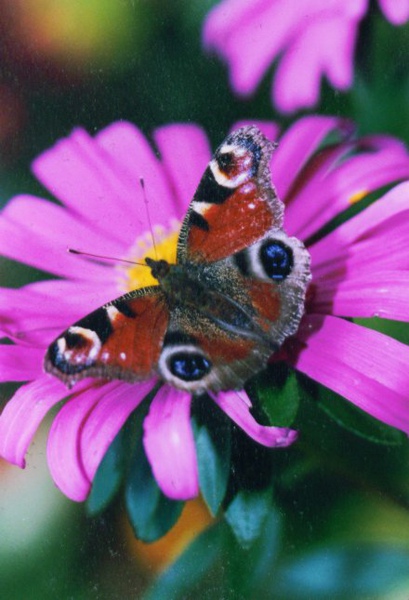 * Comma Butterfly,Polygonia c-album.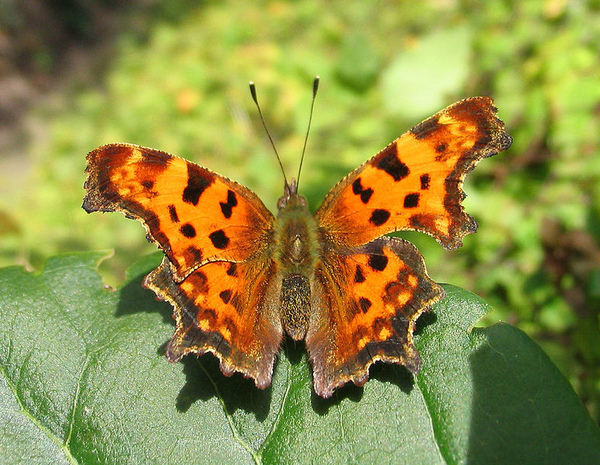 * Common Buckeye, Junonia coenia.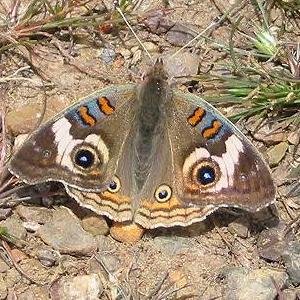 * Crimson Patch,Chlosyne janais.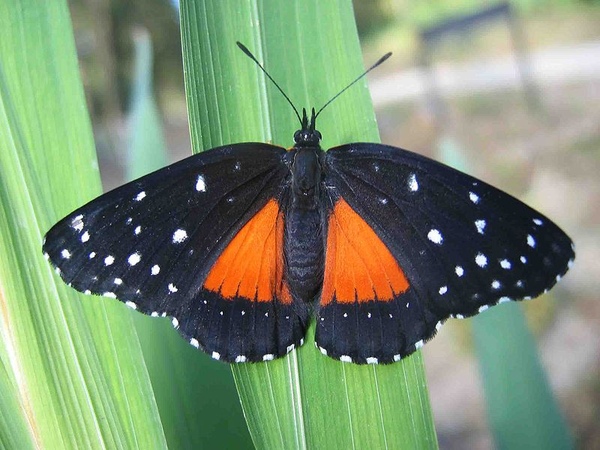 5. Famili Lycaenidae - The Blues
* Red Pierrot,Talicada nyseus.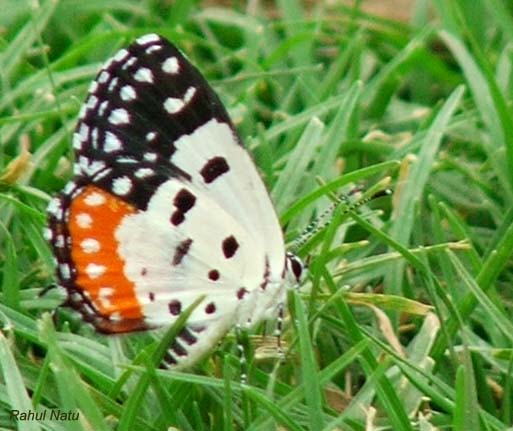 * Small Copper,Lycaena phlaeas.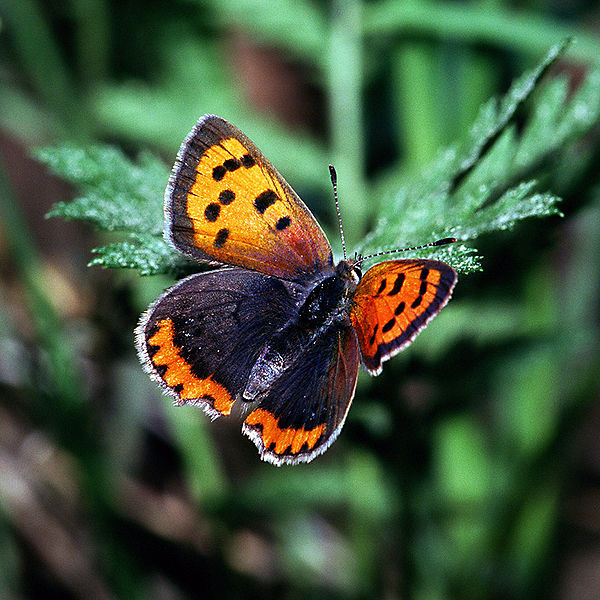 * Monkey Puzzle, Rathinda amor.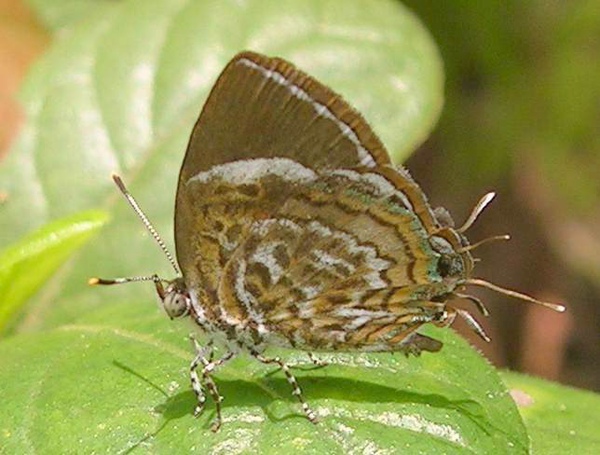 * Banded Blue Pierrot, Discolampa ethion.